With the increased money being made by English Premier League clubs since the start of last season, the English Premier League completely dominates the top European Leagues, at least as far as the TV money it gets for the games being shown live around the world.
Mike Ashley – Newcastle owner – no wonder he's smiling

Spanish media organization AS has created the following table in euros, showing what each club in Europe's top five leagues made last season from TV rights, and as you can see the Premier League is completely dominant.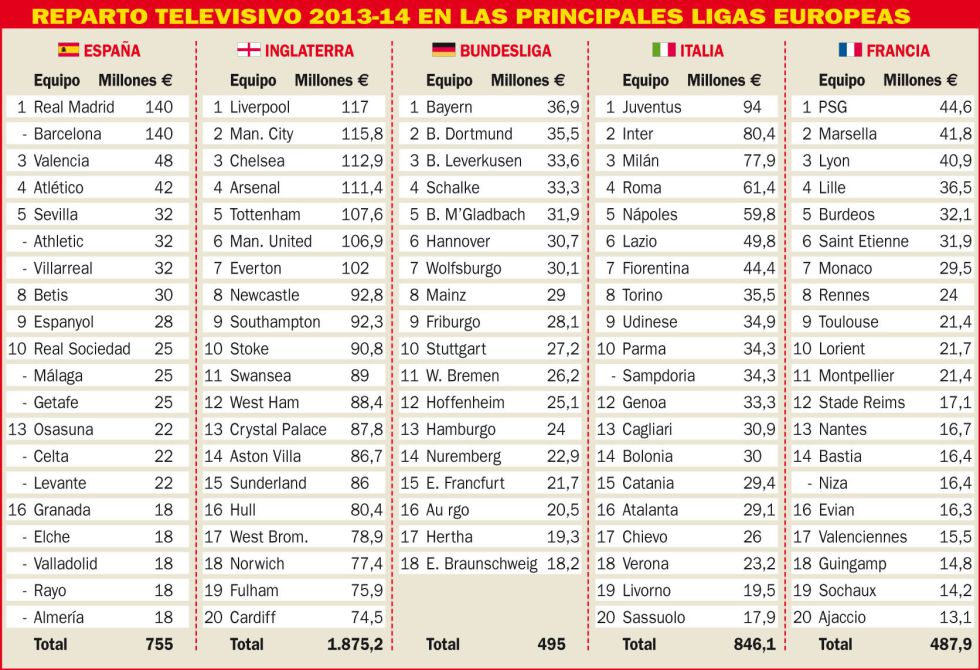 The Premier League is the only league that goes over a billion euros, and in total the 20 PL clubs earned €1.875B, with the next highest being €846M in Italy, with France and Germany being the lowest at just under €500M.
Real Madrid and Barcelona earn big TV money in Spain and that's due to Spain's unbalanced television rights, the big two earn considerably more than any other club in Spain.
Both clubs earned more than three times as much as Atletico Madrid in spite of Atletico winning the Spanish League last season – how's that for democracy?
It's small wonder that Mike Ashley is completely motivated to keep Newcastle United in the Premier League, and that owners who have club fighting relegation get very worried around this time of the season, and their managers usually get fired.
This latest three year deal sees PL clubs making anywhere from £60M through £100M depending in the main on where the team finishes in the league table.
Newcastle's €92.8M translated into around £78.5M for finishing 10th last season in the Premier League.
Maybe we can do better this season?
Comments welcome.
You can follow us on our three social media sites below: